Best Indian Takeaway in Waltham Cross, Enfield
Local Indian Takeaway in Waltham Cross, Enfield EN8 9DF serving near Cheshunt, Broxbourne EN10, Goff's Oak EN7, Freezy Water EN3
Spice Tandoori provides the perfect setting to enjoy the freshest food flown in daily from around the world. Our knowledgeable staff will delight you with exceptional service -- guiding you through the wide variety of items on our menu and helping you select the perfect dishes to complement your meal. Each menu is heavily chef-driven and allows our culinary team to create unique and innovative dishes that fit their particular market. At Spice Tandoori, you'll find some of the most delectable dishes in Enfield, making Spice Tandoori the best in the area. From delicious Whole Tandoori Chicken, to Tandoori King Prawn and even Tandoori King Prawn Chilli Massala, there is something for every Indian food lover here. View our menu online, and place your orders today!

Authentic fare, innovative dishes, and an elevated cuisine selection -- discover great-tasting, mouth-watering food at Spice Tandoori! You can have our word, there is no finer Indian takeaway in all of Enfield!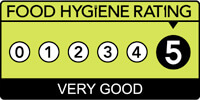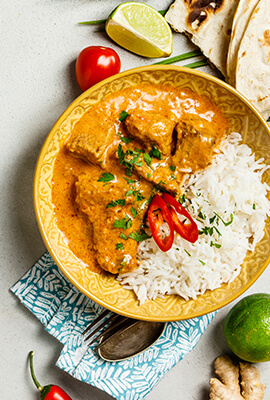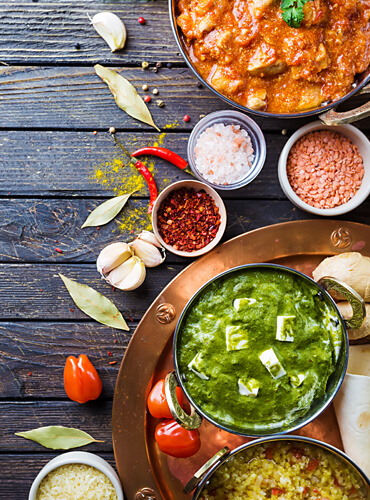 Here at Spice Tandoori, the best place to eat in Enfield, we value our customers above everything else. This is why we take such care with the health codes and food hygiene ratings. You will be pleased to know that we are dedicated to providing you with dishes that are not only delicious but can be freely consumed by the health-conscious. No other Indian takeaway in all of Enfield takes as much care as we do when it comes to the health and safety of both our workers and our customers. Browse our comprehensive menus and purchase online, or come to 4 Clarendon Parade, Waltham Cross, Enfield EN8 9DF in person. When you have the wonderful chefs of Spice Tandoori at your disposal, exquisite, unique Indian cuisine is never far away. Whether it's a takeaway order, an email, or a phone call, our staff can assist you with any questions you may have. If you reside around Enfield, you are invited to visit us during business hours at the address shown below. We've included a map for your convenience, so come on over!

One of the greatest pleasures in life is food, and of all the places to eat in Enfield, there is no better place than Spice Tandoori. Look at some of the fantastic meals that we have for you! We make sure that every time you spend within the Spice Tandoori walls or with our cuisine is excellent, from the decor to the precise, delicious meals we produce. After all, this is the BEST of Enfield! We concentrate on appearance, flavour and taste and Spice Tandoori is renowned as a great takeaway. Check out our gallery, featuring our vast selection, to discover exactly how dedicated and excellent we are. Order online or just stop by 4 Clarendon Parade, Waltham Cross, Enfield EN8 9DF to experience Spice Tandoori's famed and glamorous cuisine!

Spice Tandoori is the greatest Indian takeaway in Enfield and can satisfy any Indian food lover's tastes. Some of the finest Indian meals in Enfield are available, which can be ordered with ChefOnline as quick as you can ever want.

We are always available to assist you with whatever you may want, and we would be delighted to speak with you at any time. If you have any questions, please do not hesitate to inquire. We offer food with all the passion and culture that are so important to Indian cuisine, so stop by Spice Tandoori at Enfield during any of our business hours.

So, what are you waiting for, foodies? Check out the cuisine, environment, ambience, and LOVE that personifies the very greatest Indian takeaway in all of Enfield – only at your much-loved Spice Tandoori. Check out some of the amazing meals we have in store for you! We guarantee that every moment you spend within the walls of Spice Tandoori or with our cuisine is flawless, from the decor to the precise, delicious meals that we prepare. After all, this is Enfield's best! The finest Indian takeaway around Enfield, Spice Tandoori can cater to the preferences of every Indian cuisine enthusiast. We provide some of the most exquisite Indian dishes in Enfield, which you can order online with a few clicks with ChefOnline. Simply explore the menu, select your favourites, and check out! You can pay with cash or a credit card. Don't forget to take advantage of your delivery and collection specials! You may find us at 4 Clarendon Parade, Waltham Cross, Enfield EN8 9DF.